FamJam is VNC's largest and most anticipated family event of the year! Every night of FamJam will be filled with family-friendly games, crafts, Bible stories, and high-energy activities. Join us from 6-8 p.m. on August 2-5 with your entire family.
Register for FamJam!
Registration for FamJam is always FREE! But we do need to know who is coming so that we can plan ahead and have enough snacks and supplies for everyone to have a great week. Register your family below!
Preorder Your FamJam T-Shirts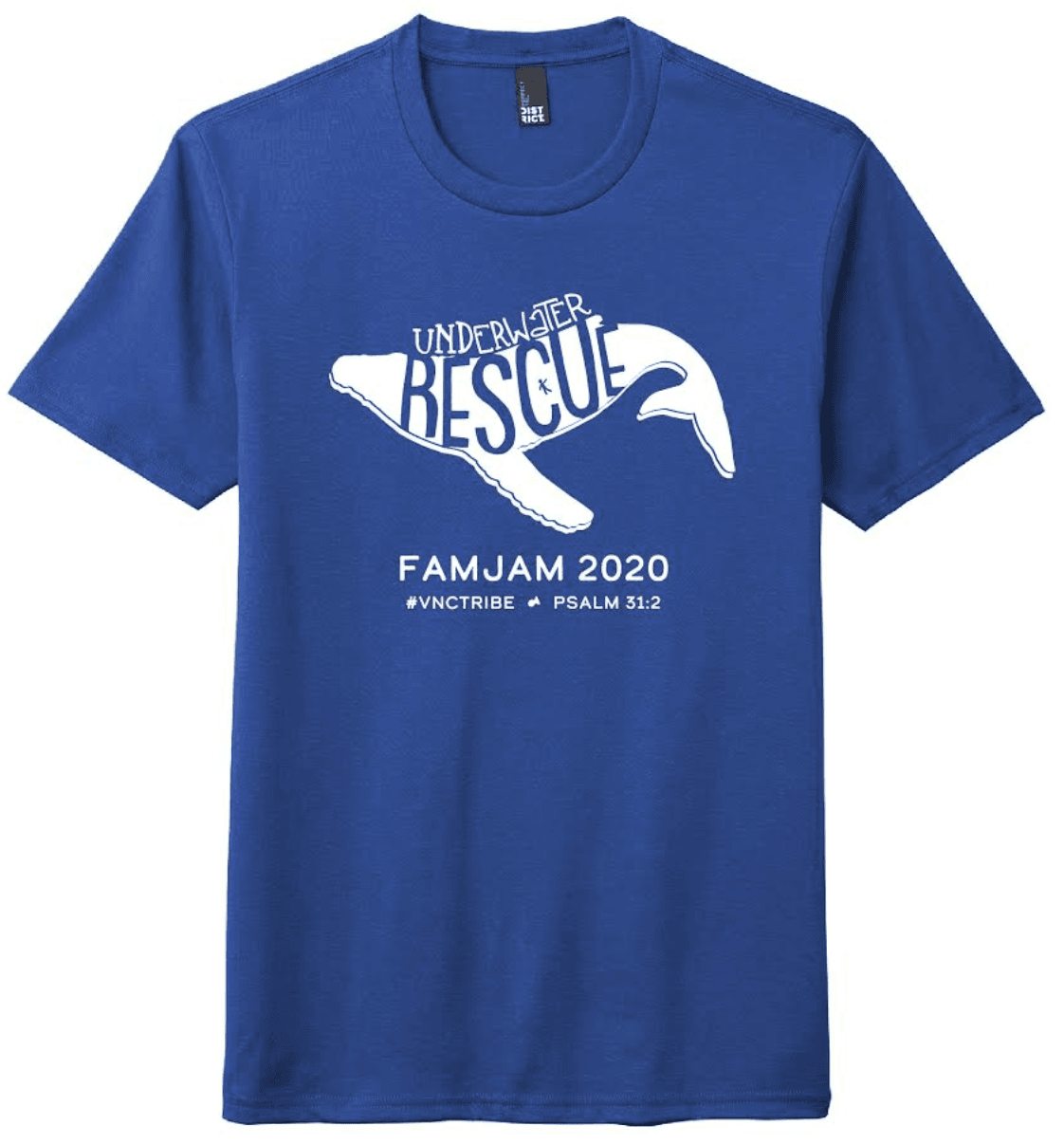 FamJam T-Shirts are now available for preorder! Order shirts today for everyone in your family! All shirts are only $10. Orders must be submitted by July 26. Shirts can be picked up at the FamJam table in the VNC foyer on Sunday mornings or at the church office during the week, Monday through Thursday, 8 a.m. to 4:30 p.m.
FamJam Volunteers
FamJam can't happen without our adult and teenage volunteers! They serve in vital roles that help make this week run smoothly. You can serve on just one night or as many nights as you are available. Sign up to volunteer today!